Brady Branch Office | Farm And Ranch Loans In Brady, TX
Counties Served: Concho, McCulloch, Menard, San Saba
Farm Credit Loans in Brady, Texas... Done Right.
As a Central Texas Farm Credit borrower, you are a member of a cooperative and entitled to share in its financial success. Every year, Central Texas Farm Credit returns profits to customers — the owners — as patronage dividends, significantly reducing total borrowing costs.
If you're looking for a farm and ranch loan in Texas, Central Texas Farm Credit can help. Our lenders are experts in rural land and ranch financing. We can help you meet your goals whether you need a farm land loan in Texas, new or used farm equipment financing, or a loan for your agribusiness.
When it comes to farm lending and ranch financing in Texas, we do what others can't. Our goal is to help you access the financing you need in the most cost effective way possible. Our Texas land finance company is unmatched in service.
We live and work in Central Texas, so we understand the rural communities we serve like few others do. We help farmers and ranchers understand the loan process and help them access everything they need to ensure their ranch or farm is operating well. Whether you need a farm equipment loan, financing for agricultural equipment, or a real estate loan, we've got you covered.
Contact Central Texas Farm credit today. We'll help you access the financing you need for your farm and ranch loan.
Office Hours:
8:00 am - 5:00 pm Monday - Thursday
8:00 am - 4:00 pm Friday
Address:
P.O. Box 1231
Brady, Texas 76825
203 South Blackburn
Brady, Texas 76825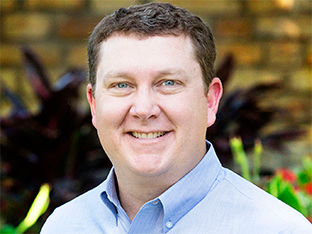 Jeff Bedwell
Title: Vice President - Branch Manager
Email: jeff.bedwell@ranchmoney.com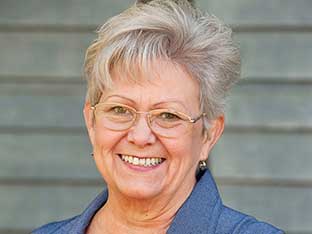 Robin Johnson
Title: Customer Service Representative
Email: robin.johnson@ranchmoney.com
Kaci Keith
Title: Senior Credit Analyst
Email: kaci.keith@ranchmoney.com
Our Products
Farm And Ranch Loans In Brady, TX
Part of what makes agribusiness so difficult is that there's so much outside of a farmer or rancher's hand. Drought, disease, unexpected repairs–all can ruin your yearly production. That's why Central Texas Farm Credit offers a variety of low-interest farm and ranch loans with the industry experience to get them approved fast.
Agribusiness Loans In Brady, TX
Our loan officers' extensive experience in agribusiness positions us to provide fast, targeted agricultural business loans that can pave the way for the expansion of your business. We never provide a one-size-fits-all loan to our member-owners. Our loan officers will work with you to understand your needs and find a loan that works for you.
Farm Equipment Loans & Livestock Loans In Brady, TX
A single year may as well be a lifetime in agribusiness, so farmers and ranchers can't afford a bad year. Central Texas Farm Credit offers equipment & livestock loans that can help you pay for unexpected equipment repairs, and a cattle loan can allow you to capitalize on a good deal for a herd.
Rural Home Loans In Brady, TX
A lot of people after a career in the city dream about the wide-open spaces that Central Texas is known for. We don't blame them. A country home loan from Central Texas Farm Credit can turn those dreams into a reality.
Recreational Land Loans In Brady, TX
As experienced farmers, ranchers, and outdoors enthusiasts, the lenders at Central Texas Farm Credit understand the call of the wild. We offer recreational property loans that can help you finance a cabin, deer lease, or waterfront property. Our recreational land loans can also help you finance improvements to your properties, like brush hogging, fences, and drainage improvements.
Farm And Ranch Loans–From Farmers And Ranchers
Our team of lending agents are farmers, ranchers, and outdoors enthusiasts. Our knowledge of agribusiness and rural development can help find the perfect loan for you or your business. Contact us today to speak to a loan officer about how we can help.
Contact us or call the Brady Branch: 325-597-2252