CTFC Appoints CLO, Promotes Senior VP of Credit and Lending
EARLY, Texas ― Central Texas Farm Credit (CTFC) has named Travis McKinney chief lending officer of the rural lending cooperative.
McKinney has been with Central Texas Farm Credit since 2000. He has a bachelor's degree in agricultural services and development from Tarleton State University and is a 2018 graduate of the Southwest Graduate School of Banking at Southern Methodist University. Most recently, McKinney was CTFC's chief credit officer.
"Travis has spent his entire career with our Association and is intimately familiar with our members and their credit needs," Jimmy Chambers, CTFC chief executive officer said. "This change will allow him to focus on what he's best at – finding ways to provide better service to our new and existing customers."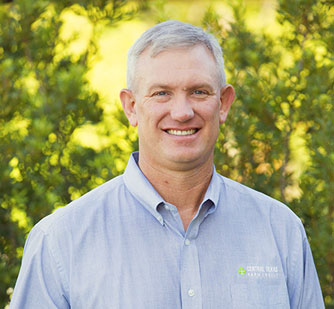 In addition, CTFC promoted Jim Ed Field to chief credit officer.
Field joined Central Texas Farm Credit in 2013, and previously served as senior vice-president of credit and lending. Field holds a bachelor's degree in agricultural development from Texas A&M University and a master's degree in agricultural and applied economics from Texas Tech University. He is also a graduate of the Texas Agricultural Lifetime Leadership Program (TALL).
"Jim Ed has done an outstanding job of getting our loan underwriting process up to speed in his time here," Chambers said. "He has a thorough knowledge of agriculture, economics, and accounting, which is invaluable in both underwriting loans and providing guidance to our members. We are excited to have Jim Ed join our management team."