Central Texas Farm Credit Promotes Jim Ed Field
EARLY, Texas — Central Texas Farm Credit recently promoted Jim Ed Field to senior vice president of lending and credit in the rural lending cooperative's Early administrative office.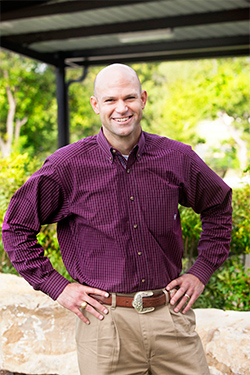 Most recently, Field was director of credit analysis for the cooperative. He joined Central Texas in 2013 as the association's manager of credit analysis. Previously, Field worked for MetLife Agricultural Investments just prior to joining Central Texas, and he began his career in agricultural lending in 2000 with First Ag Credit, another cooperative in the Farm Credit System.
Field holds a bachelor's degree in agricultural development from Texas A&M University and a master's degree in agricultural and applied economics from Texas Tech University. He is a graduate of the Texas Agricultural Lifetime Leadership Program and the Dillman Associates "Journey of Excellence" Leadership Program.
"Jim Ed is an integral part of our administrative staff," said Travis McKinney, Central Texas chief credit officer. "His expertise in credit underwriting, new business development, and association lending policies and procedures is invaluable."
Central Texas Farm Credit is a member of the nationwide Farm Credit System, financing farm and ranch land, agribusiness operations, rural land and homes, and recreational property in its 20-county area. Headquartered in Early, the 100-year-old cooperative has branch offices in Brady, Early, Coleman, Comanche, Haskell, San Angelo, and San Saba.