CTFC Celebrates Five Years in San Saba Branch Office
SAN SABA, Texas — Central Texas Farm Credit (CTFC) is celebrating its fifth year in the rural lending cooperative's San Saba branch office.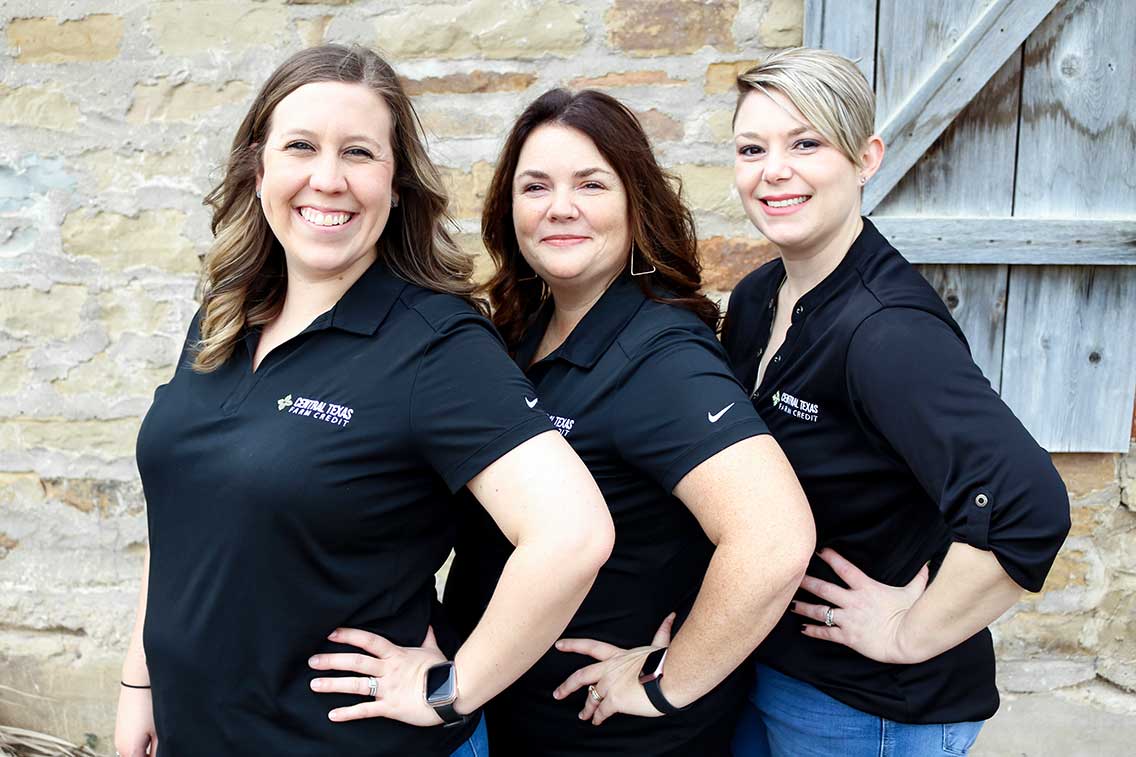 The San Saba office opened in 2016 to provide better service to the company's existing customers in the area. The office was initially staffed by a receptionist with loan officers from other branches rotating in and out during the week.
Now CTFC has a dedicated loan officer and support staff to handle the increasing loan demand. The office is currently staffed by Danna Boswell, Myia Stewardson, and Landri Garcia.
Boswell has been in the office since it opened. She started as a receptionist and worked her way up to loan closer. Boswell and her husband, Matt, are both San Saba natives and have two children.
Stewardson joined the team as a loan officer in 2018. Stewardson and her husband John have two kids and have a multi-generational cattle ranching operation in San Saba county.
Garcia recently joined the staff as a customer service representative. Garcia and her husband recently moved to San Saba.
"It took us a while to get it right, but we are now staffed at the level we need to be to provide exceptional customer service in San Saba," Jimmy Chambers, Central Texas Farm Credit chief executive officer said. "I'm so thankful that we were able to add Myia to the team with her history and involvement in the area and strong ties to the local agricultural industry."
Stewardson credits the success of the office to her support staff.
"We have a terrific staff in San Saba and are proud to be part of the rural community," Stewardson said. "I am confident we will continue to provide exceptional customer service as we strive to help our customers succeed."
Central Texas Farm Credit provides financing for all types of rural real estate, including farms, ranches, rural homes and land. The lender also finances livestock, equipment and the working capital needs of farmers, ranchers and agribusinesses. Part of the nationwide Farm Credit System, it is headquartered in Early and has branch offices in Brady, Coleman, Comanche, Early, Haskell, San Angelo, and San Saba.