Jim Burkhead Promoted to Loan Officer Associate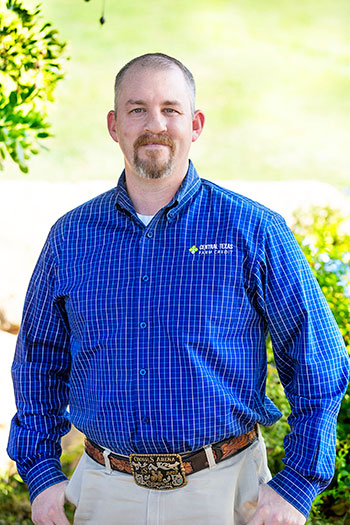 SAN ANGELO, Texas — Central Texas Farm Credit recently promoted Jim Burkhead to loan officer associate in the rural lending cooperative's San Angelo branch office.
Most recently, Burkhead was credit analyst associate for the cooperative, a position he has held since joining Central Texas in 2016. Previously, he worked for Halliburton in Colorado and Wyoming. Burkhead holds a bachelor's degree in agricultural services and development from Tarleton State University.
"Jim has shown himself to be a great fit for our cooperative," said Travis McKinney, Central Texas chief credit officer. "He is an integral part of our team and has a genuine commitment to serving our agricultural community."
Central Texas Farm Credit is a member of the nationwide Farm Credit System, financing farm and ranch land, agribusiness operations, rural land and homes, and recreational property in its 20-county area. Headquartered in Early, the 100-year-old cooperative has branch offices in Brady, Early, Coleman, Comanche, Haskell, San Angelo, and San Saba.