Just Hired: Credit Analyst in San Angelo
EARLY, TX - Central Texas Farm Credit recently announced the hiring of Jordan Harbin as a Credit Analyst. In his role, Harbin will assist senior-level credit analysts and loan officers with the analysis of financial information related to credit. Harbin is based out of the association's office in San Angelo and will report to Director of Credit Analysis, Jim Ed Field.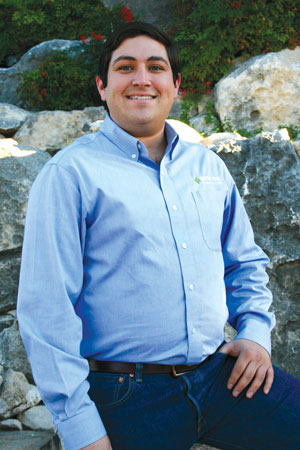 "We are very excited that Jordan is joining our team full-time," says Field. "Jordan made significant contributions during his time as an intern, and we look forward to helping him further develop his skills to assist us in accomplishing our mission to improve American agriculture."
Harbin joined the Central Texas Farm Credit team back in January 2014 as an intern. He transitioned to a part-time employee in August 2014 while he completed his studies at Angelo State University.
"Agriculture is more than a job, it is a way of life," says Harbin. "I am proud to be able to serve those whose livelihood depends agricultural and help them to make their operational goals a reality."
A native of Austin, Harbin moved to San Angelo in 2011 to attend Angelo State University. He graduated in December 2016 with Bachelor of Science degree in Agricultural Business and Master of Business Administration.
Central Texas Farm Credit provides financing for all types of rural real estate, including farms, ranches, rural homes and recreational property. The borrower-owned cooperative also finances livestock, equipment and the working capital needs of farmers, ranchers and agribusinesses. The Early-headquartered cooperative has branch offices in Brady, Brownwood, Coleman, Comanche, Haskell, San Angelo and San Saba. It is part of the nationwide Farm Credit System, which celebrated its 100th anniversary this year.