Kenneth Harvick Reelected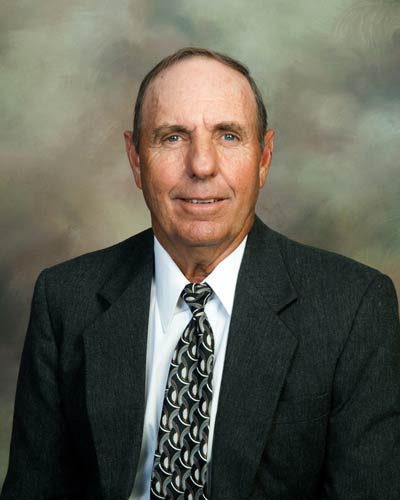 Central Texas Farm Credit directors are the governing voice of the Association, acting to represent the best interests of shareholders. Recently, shareholders reelected Kenneth D. Harvick to serve a three-year term on its board of directors.
The Board is responsible for directing and monitoring performance of the business and establishing policy for the cooperative. In his role, Mr. Harvick will continue to support Central Texas Farm Credit's mission to provide a dependable and affordable source of financing to farmers, ranchers, and rural property owners.
"Our board members are essential to this organization's success," says Jimmy Chambers, chief executive officer of Central Texas Farm Credit, "Our nominating committee always provides a slate of quality candidates to choose from in selecting representatives to serve on our board of directors."
Harvick rejoins fellow board members Robby A. Halfmann, Chairman, and directors Mike Finlay, Philip W. Hinds, Burl D. Lowery, and Steven R. Lehrmann.
Kenneth D. Harvick
Comanche native, Kenneth D. Harvick has been involved in agriculture all of his life. He was president of Gore's Inc., an agribusiness comprised of dairy and beef cattle, and a feed manufacturing company. Today, Mr. Harvick owns a cow-calf ranching operation near Comanche.
He was first elected to the Central Texas Farm Credit Board of Directors in 2012. Harvick currently serves as vice chairman of the board and as a member of the Audit and Compensation Committees. Over the years, Harvick has served on the boards of various agricultural associations and community organizations. He is an active member of the PAR Country Club, the Lion's Club, and the First Baptist Church in Comanche. Harvick and his wife, Vickie, have been married for over 45 years. They have three daughters, seven grandchildren, and two great-grandchildren.
Central Texas Farm Credit provides financing for all types of rural real estate, including farms, ranches, rural homes and recreational property. The lender also finances livestock, equipment and the working capital needs of farmers, ranchers, and agribusinesses. The Coleman-headquartered cooperative has branch offices in Brady, Brownwood, Coleman, Comanche, Haskell, San Angelo and San Saba. It is part of the nationwide Farm Credit System, which celebrates its 100th anniversary this year.
If you have used the Central Texas Farm Credit logo in any of your marketing materials, please assist us in updating them.