New loan officer trainee Myia Stewardson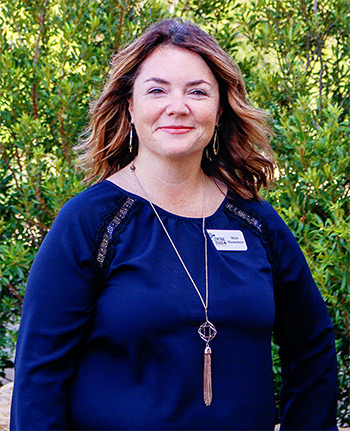 SAN SABA, Texas — Central Texas Farm Credit recently hired Myia Stewardson as a loan officer trainee in the rural lending cooperative's San Saba branch office.
Previously, Stewardson was a teacher for 15 years at San Saba ISD, where she taught agriculture science and fifth-grade science, social studies and technology. She and her rancher husband, John, were participants in the 2015 Farm Credit Young Leaders Program, where they were recognized for outstanding leadership and involvement in the ag industry. Stewardson is secretary of the San Saba County Young Farmers.
Stewardson holds a bachelor's degree in agricultural services and development and a master's degree in agriculture education, both from Tarleton State University. She and her husband have two sons, ages 6 and 9.
"We are pleased to welcome Myia to our team," said Travis McKinney, Central Texas chief credit officer. "Her long history in the San Saba community and the ag industry make her a great fit for our co-op and our membership."
Central Texas Farm Credit is a member of the nationwide Farm Credit System, financing farm and ranch land, agribusiness operations, rural land and homes, and recreational property in its 20-county area. Headquartered in Early, the 100-year-old cooperative has branch offices in Brady, Early, Coleman, Comanche, Haskell, San Angelo, and San Saba.