Central Texas Farm Credit Returns $7.2 Million to Customers
EARLY, Texas – Central Texas Farm Credit recently returned $7.2 million in cash patronage refunds to its customers, thanks to the cooperative's strong financial results in 2020.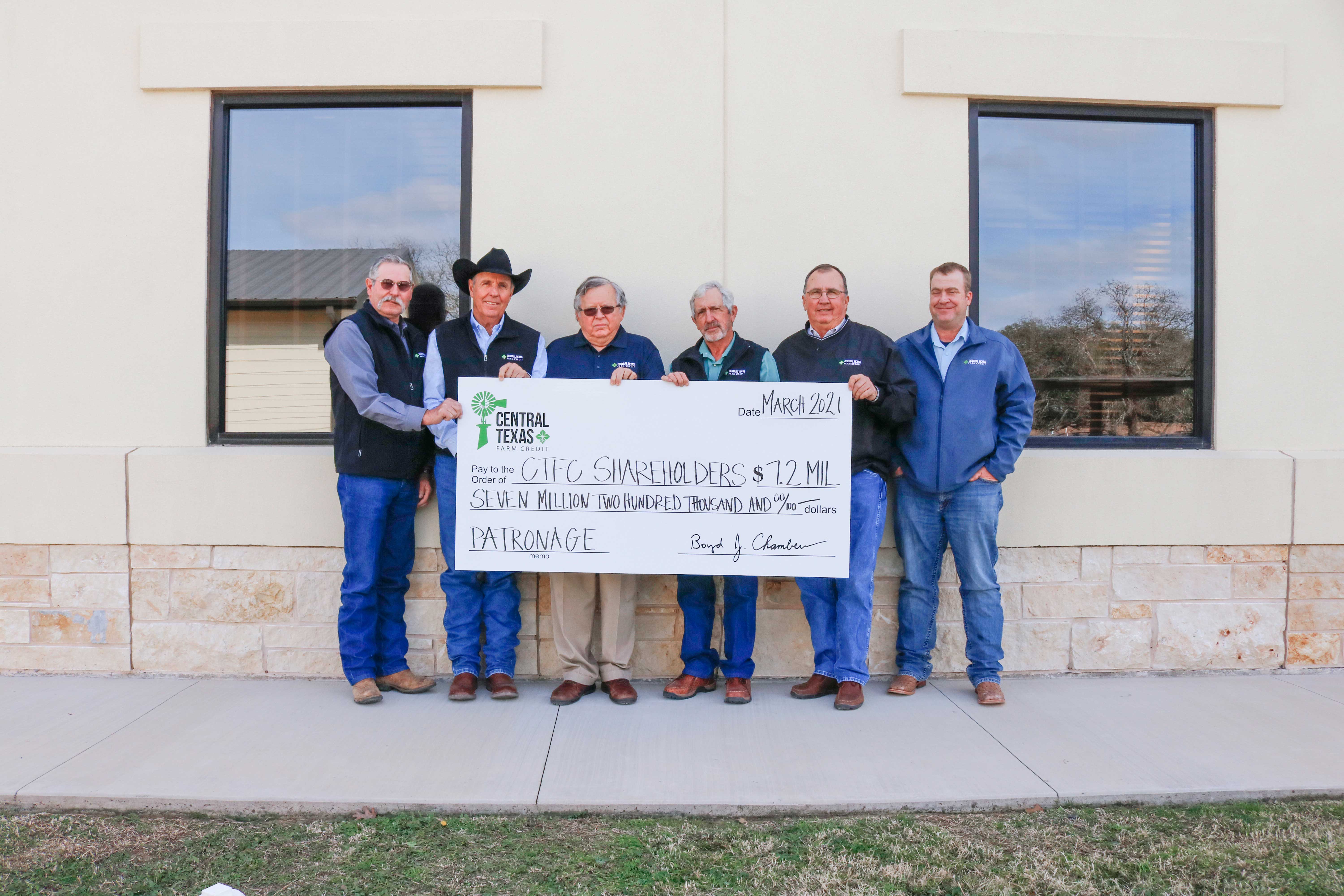 "At Central Texas Farm Credit, our goal is to provide exceptional customer service at competitive rates," Jimmy Chambers, Central Texas Farm Credit CEO said. "Our patronage refund program is the icing on the cake and the thing that sets us apart from other lenders. The more we earn, the more we can return to our customers. We are pleased to report that 2021 marks the 27th consecutive year we've given cash back to our member-borrowers."
Central Texas Farm Credit retains only the portion of its earnings needed for growth and stability. It returns the rest to members through its patronage program. The patronage refund will reduce the effective interest rate paid by patronage eligible borrowers in 2020 by an average of 1.5 percentage points.
"The patronage program is unique to co-ops and a clear advantage of doing business with us," Robby Halfmann, chairman of the cooperative's board said. "Our patronage program is the driving force behind our business model and something our board, management and staff focus on all year."