Wade Polk VP Credit Analysis Promotion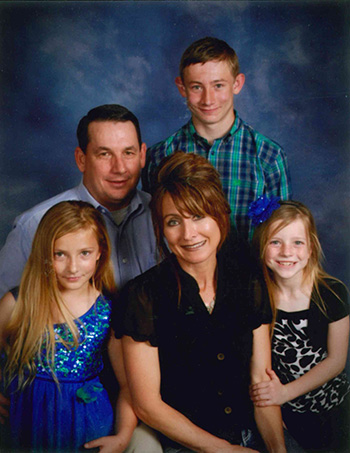 Wade Polk to help lead Association credit department
Central Texas Farm Credit recently promoted Wade Polk to Vice President of Credit Analysis of the Coleman based lending institution. Polk will continue to work from the company's San Angelo branch office. His new role will help ensure Central Texas Farm Credit continues to provide quality service to its members.
"Wade is an outstanding individual with excellent credit skills and exceptional understanding of agricultural production and commodity markets." says Jim Ed Field, Central Texas Farm Credit, director of credit analysis. "He is a model team player, always willing to help out wherever needed."
In his new role, Wade will take on assignments that are broader in scope and more complex in nature, requiring advanced originality, ingenuity, and leadership. In addition, Wade will have the opportunity to lead special credit projects.
"I am very blessed to work with Wade," says Fields. "He is an integral part of the growth and success of Central Texas Farm Credit."
Polk began his Farm Credit career in 2011. Prior to joining Farm Credit he worked for Texas Agrilife Extensions services for a number of years. He received bachelor's degrees in agricultural economics and business administration in general business, as well as a master's degree in agricultural and applied economics, all from Texas Tech University. Polk is an active member of Christoval Baptist Church in Christoval, Texas. Wade and his wife, Tamara, have three children.
Central Texas Farm Credit provides financing for all types of rural real estate, including farms, ranches, rural homes and recreational property. The lender also finances livestock, equipment and the working capital needs of farmers, ranchers and agribusinesses. The Coleman-headquartered cooperative has branch offices in Brady, Brownwood, Coleman, Comanche, Haskell, San Angelo and San Saba. It is part of the nationwide Farm Credit System, which celebrates its 100th anniversary this year.
For more information, visit www.ranchmoney.com.