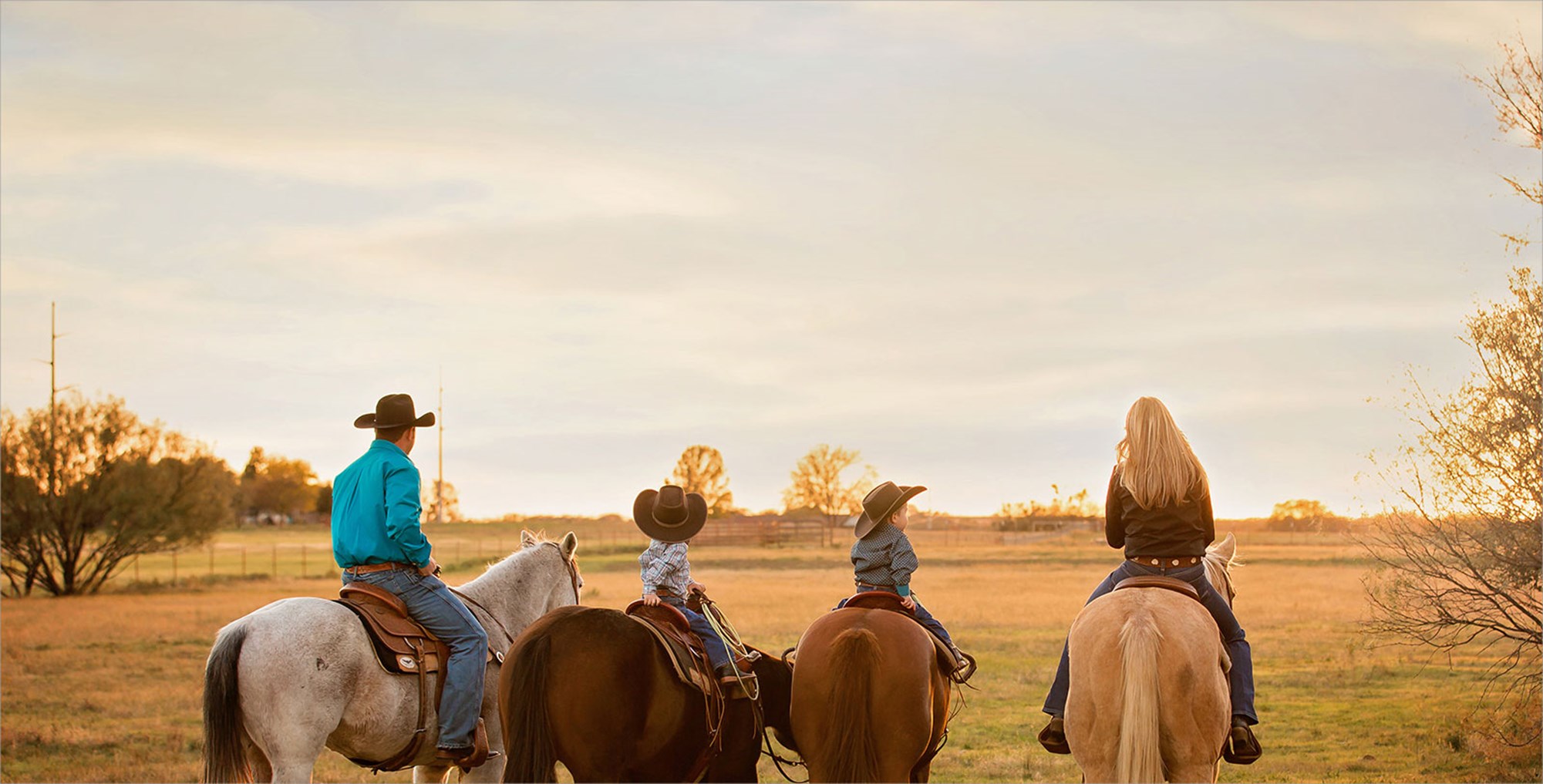 Patronage

Patronage

Farm Credit Loans in Texas... Done Right.
As a Central Texas Farm Credit borrower, you are a member of a cooperative and entitled to share in its financial success. Every year, Central Texas Farm Credit returns profits to customers — the owners — as patronage dividends, significantly reducing total borrowing costs.

If you're looking for a farm and ranch loan in Texas, Central Texas Farm Credit can help. Our lenders are experts in rural land and ranch financing. We can help you meet your goals whether you need a farm land loan in Texas, new or used farm equipment financing, or a loan for your agribusiness.

When it comes to farm lending and ranch financing in Texas, we do what others can't. Our goal is to help you access the financing you need in the most cost effective way possible. Our Texas land finance company is unmatched in service.

We live and work in Central Texas, so we understand the rural communities we serve like few others do. We help farmers and ranchers understand the loan process and help them access everything they need to ensure their ranch or farm is operating well. Whether you need a farm equipment loan, financing for agricultural equipment, or a real estate loan, we've got you covered.

Contact Central Texas Farm credit today. We'll help you access the financing you need for your farm and ranch loan.
Apply for a loan

Accessing an agricultural loan in Texas can be complicated. But Central Texas Farm Credit makes it easy.
If you are looking for the most reliable and trustworthy land lender in Texas, you've found it. We do agricultural land loans and barn financing the right way. As a co-op, all of our members are also owners and share in our profits. When we succeed, you succeed.
Apply for your ag land loan in Texas today. Our farm credit lenders are happy to speak with you and answer any questions you have.
Happy Customers

As AG lending experts who live and work in Central Texas, we build strong and often lifelong relationships with our member-owners. We call them our Farm Credit family.
We ensure transparency and honesty in everything we do. When you need agricultural land lending, there's only one finance company you need to call.
Not all Texas AG banks are trusted by their customers, but we are. Don't take our word for it. Here's what our members say.

My experience with CTFC couldn't be better. They are always there for me in good times and bad.
-- Hollis S.